I've always wanted to try a bacon fatty and use the smoker.
I some what followed a receipe and came up with attached. I used a bit of cream cheese, peppers, green onions etc in the mix.
....it was on the smoker for almost 7 hours and I was getting frustrated and
I'm thinking I'm doing something really wrong with my smoker. I don't think this should have taken this long and I'm having a bugger of a time keeping a good heat. It shows the temp in "good, ideal, hot" only. I have to check it constantly.
I didn't use charcoal briquettes this time, but the 1-2-3 easy briquettes I think they're called. They're charcoal but the size of your hand, about 3 inches thick and 2 are supposed to cook a chicken. I went thru 10.
When I use briquettes, it still takes me forever.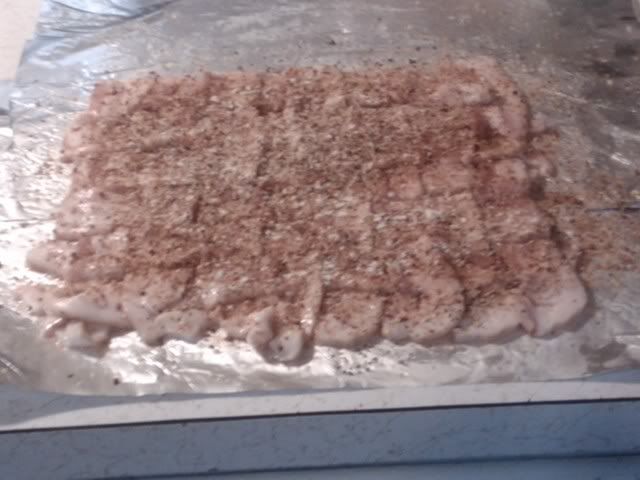 There was a beer can chicken on it too and I put the BF on tin foil at first but removed it later...still seems a bit long.
Any suggestions would be awesome....it's a new medco smoker that I was given recently and think a new one is in order.
Cheers,
Paul