Moderator:BBQTalk Moderators
Gofor
Posts:75
Joined:Mon Oct 13, 2008 6:17 pm
The middle number please (3):5
Location:Bowmanville Ont
My New BBQ
Just kidding, got this picture off another site.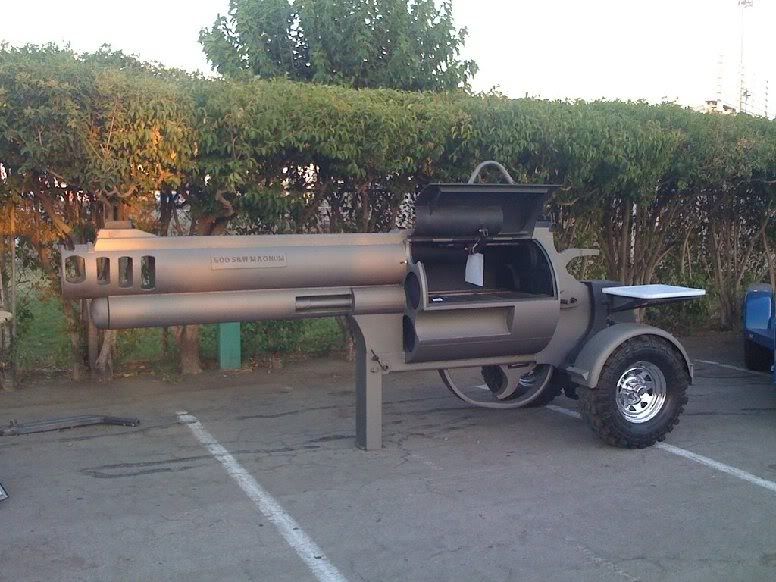 ---
Chicken Choker
Posts:221
Joined:Fri Sep 07, 2007 4:10 pm
Wow,, that's super cool.

Not sure how practical it is,, but damn,, I want one!!!
---
Gofor
Posts:53
Joined:Mon Jul 06, 2009 8:02 pm
The middle number please (3):3
Antispam:No
Location:Toronto
Imagine the looks going down the highway!
"A gourmet who thinks of calories is like a tart who looks at her watch!"
---
Beer Wench
Posts:9
Joined:Thu Oct 15, 2009 8:58 pm
The middle number please (3):3
Antispam:No
---